Hemi-Sync® products include
complex, multi-layered audio
signals
Hemi-Sync® stands for hemispheric synchronisation,
a whole brain state discovered during research by
Robert Monroe into the effects of audio sound
patterns on human consciousness.

Researchers
learned that specific sounds could be blended and
sequenced to gently lead the brain into various states
ranging from deep relaxation or sleep to expanded
states of awareness and other "extraordinary" states.
This compelling research became the foundation of a
non-invasive and easy-to-use audio-guidance
technology known as Hemi-Sync®.
Hemi-Sync.com
®
is home to the largest online
collection of content to help you relax, focus,
meditate, sleep and lead a more vibrant life.
I have created three verbally-guided audio titles in
collaboration with

Hemi-Sync® with the intention of
providing a high quality meditation experience that
can be used by anyone in the comfort and privacy of
their own home.

Creating a Positive Future

(2018) is
designed to focus attention on how you want your
future life to be, then work on energising your
dreams so they can become your reality.

Slimmer
and Healthier: Creating a Slim, Healthy Body for Life
(2019) is a 12 track album that works on the inner
solutions to losing unwanted weight. If you are
struggling with your weight you'll know that your
habits, your thinking and your emotions play a vital
role in successful weight loss.
I have over 20 years
experience using hypnotherapy and energy
therapies to help people lose weight. Everything I
have learned is included in this powerful 12 track
album.
New for 2020,
Calm and Peaceful
i
s an anti-anxiety
meditation with powerful therapy embedded
throughout. The relaxing Hemi-Sync® frequencies
support you to develop a new baseline level of
relaxation in your life. You'll learn how to feel safe
and protected no matter what life throws at you.

Creating a Positive Future (2018)
Unleash and direct your inner power to focus on
creating a positive future. Clinical hypnotherapist
Deborah Bromley guides you on a journey to
transform thoughts and dreams into reality. By
signalling what you desire to your unconscious mind
and higher self, you will work at energizing those
changes and infusing them with focus,
determination, increased motivation, and plenty of
self-confidence.
Let go of your limits, set aside your uncertainties,
and get ready to create the life you desire. Includes
two tracks; track one is an introduction to help you
get the most out of this process, track two is the 33
minute verbally-guided exercise.
"Deborah has the kind of melodic and soothing
voice that encourages the listener. I found myself
responding positively with a sense of enhanced well
being. I like the step by step process. The
background music is beautiful and unobtrusive. I
came away from the first listening feeling
empowered and positive. I know that I will listen to
this regularly and that it will help with my future
development. This is simply excellent. Thank you."
CW, Oct 2018
Slimmer and Healthier: Creating
a Slim, Healthy Body for Life
(2019)
Creating a slimmer and healthier body is an inner
process, involving your body, mind, emotions and
inner "life force" energy. This Hemi-Sync® album,
Slimmer and Healthier: Creating a Slim, Healthy Body
for Life,

will support you on your journey and
provide helpful guidance as you progress. Everyone
can benefit from this program, as it works on the
causes of unwanted weight, rather than being
limited to the symptoms.
Deborah Bromley is a UK-based clinical
hypnotherapist and Meridian Energy practitioner
who believes we should all have more pleasure and
enjoyment from life, while letting go of the negative
ways of thinking and feeling that hold us back. She
has specialized in helping clients to lose their
unwanted weight for more than 20 years,
developing and refining the process over time. This
12 track album of guided meditations and
companion book are the culmination of her work.
Track 1 – Creating a Slim, Healthy Body
Track 2 – Eating Less but Enjoying it More Waking
Meditation
Track 3 – Iron Willpower
Track 4 – Craving Control Waking Meditation
Track 5 – Metabolism Boost
Track 6 – Slim While You Sleep
Track 7 – Overcoming Obstacles
Track 8 – Release the Past
Track 9 – Self-Sabotage
Track 10 – Walking Meditation
Track 11 – Affirmations for a Slim, Healthy Body
Track 12 – Slim and Healthy for Life


DEBORAH BROMLEY
HYPNOTHERAPY
BIDDENHAM HYPNOSIS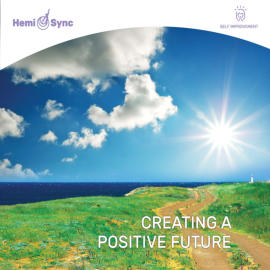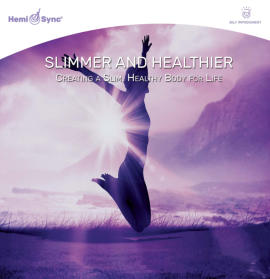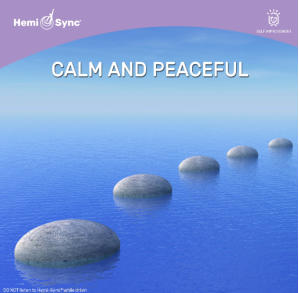 Help with anxiety
Calm and Peaceful is an anti-anxiety
meditation with powerful therapy embedded
throughout. The relaxing Hemi-Sync®
frequencies support you to develop a new
baseline level of relaxation in your life. You'll
learn how to feel safe and protected no matter
what life throws at you.